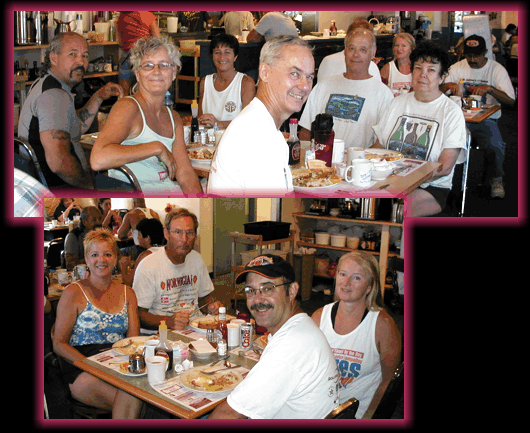 Seminole City Hall Park
Another beautiful Sunday day blading. Jennifer joined us for the first time. Welcome Jennifer. Chuck M from NY, a visiting cousin of Suzanne's joined us for the first time. Welcome Chuck. Bruce, Lou and John S. spent Friday and Saturday diving 100 miles off shore and didn't get back and unloaded until 9 AM Sunday. Bruce missed taking the group picture but managed to bring Darlene to the Brunch at Doe Doe's. Rob rated the Brunch an 8. Karin and Janice were excited about leaving today for a 10 day adventure and blade in Paris. Have fun girls. We all wish we were going with you.
Congratulations to the Tampa Bay Lightning for winning the Eastern Conference Title and advancing to the Lord Stanley Cup Finals. They will play

Calgary. The 1st game of the best of 7 starts Tuesday Night May 25th at 8pm.

Dennis Leary sums it up best in a short film called I Get It Go Bolts !!