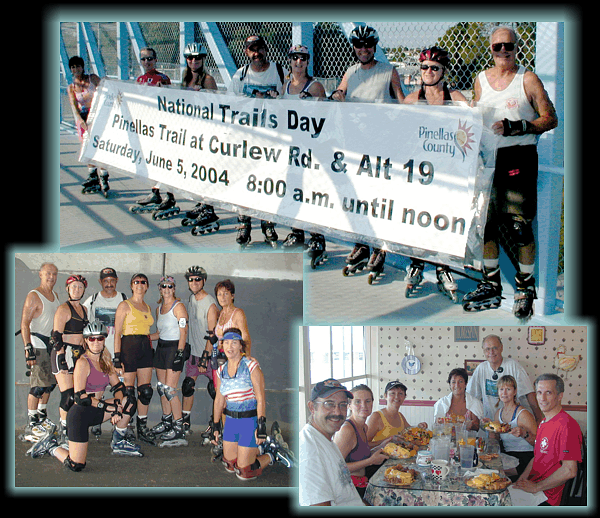 Curlew Rd & Alt 19 on the Trail
Wheeeeeew, it was hot and humid today but we loved it. Lisa S. and Jeanine joined us at Tampa Rd. It's been a while Lisa, Welcome. There was no wind when we started but when we turned around and headed south, the breeze was blowing in our faces. About normal. We couldn't decide where to eat Brunch so we decided on Benedicts. We couldn't believe it, all our servings were fantastic. Not often do you see anyone holding up their Brunch in the picture. Ratings ran from a 10 to a 12.
Congratulations to the Tampa Bay Lightning for winning the Eastern Conference Title and advancing to the Lord Stanley Cup Finals. They will play

Calgary. The 1st game of the best of 7 starts Tuesday Night May 25th at 8pm.

Dennis Leary sums it up best in a short film called I Get It Go Bolts !!