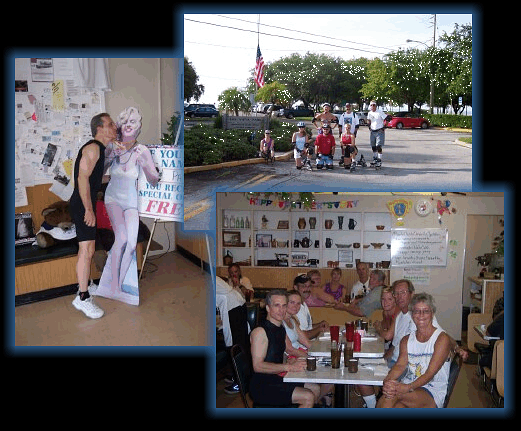 We welcome back Lorraine and James from New York. Lorraine skated with us and James joined us for breakfast at Munchies! It was a nice skate, led by Linda Sheetz. For a hot Sunday, it was nice skating the the shady lanes of the Pink Streets, thanks Linda. Hey Charles I think she's a little Board, LOL !! A Special Thanks to Janice for taking the Pictures while Bruce sails the globe.
Congratulations to the Tampa Bay Lightning for winning the Eastern Conference Title and The Lord Stanley Cup !!! They beat

Calgary in 7 games. It was a hard fought battle one that will be remembered long into the future. Could this be the start of a Hockey Dynasty ??

Click here for more info Go Bolts !!